How to Iron a Silk, Cotton, Chiffon & Georgette Sari Perfectly
Table could not be displayed.
India is a land of tradition, culture and the Sari is the traditional wear of India. It represents Indian culture. Sari suits each and every occasion.  We simply wear a sari immediately after washing or dry washing it, never ever bother to iron it or press it. Sari is of different texture and different fabrics. All of them need to be ironed in a different manner and different modes of heat constraint.
Be it a silk sari, cotton or chiffon, or Georgette sari while ironing makes sure you have washed it in toe-toe. Unwashed sari while ironing gets more prone to dust particles.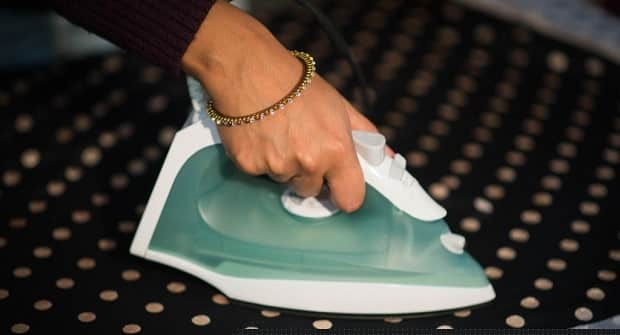 Ironing a Silk, Cotton, Chiffon & Georgette Sari Perfectly:
Step 1: Make sure the material (Sari material) purchased by you is an ironing texture or not.
Step 2: Different Texture Different Heat – Different fabrics require different heat, as each and every texture cannot be ironed on either on high heat or on low heat. It requires the appropriate temperature of the iron.
Step 3: Make sure iron doesn't leave a stain – There are certain irons which leave stains on clothes. These types of irons or press should be avoided as it will have a bad effect on the sari and its design.
Step 4: Make sure you are not putting the iron directly to the surface of the sari be it cotton, silk, chiffon or georgette, it must be ironed or pressed by keeping a cloth, paper or a towel. So that it will smoothen the effect of the iron.
Step 5: Dampen the Saris before pressing or ironing – The saris ( cotton, silk, chiffon and Georgette)  should be dampened thoroughly as it flattens the surface which results in moving the press or iron over the surface of the sari smoothly.
Step 6: Focus on borders of the sari – Make sure borders are properly pressed and ironed. As it is the first thing that a person noticed in you.
Take a look at the following video for more instructions:
Conclusion
It is highly recommended that while ironing the sari should be divided into two parts. and have an eye the designs or the structure of the sari is not affected.
Don't miss our in-depth reviews of the best dry and steam irons: